Hello Friday!  OH, and hello to all you guys.  Can you believe that this weekend marks our 2 year anniversary?  Craziness.  Some day's if feels as if it happened yesterday and other day's it feels like decades ago.  But every day it feels pretty amazing to be married to someone that makes you laugh every.single.day.  Anyways, we're celebrating our anniversary all weekend long with sunshine and sand but we did follow the "cotton" tradition when it came to gifts.  I got amazing new curtains for our living room makeover and he got new bath towels (hah!).
I hope you guys have a wonderful weekend and I think I'm going to go find a mojito.  See ya next week!
Favorite Lust:  I'm dying (in a good and bad way) over the print.  I simply can't justify that amount for a piece of cloth that is going to get sandy and ultimately end up at the bottom of my beach bag.  Hey, Tory, why don't you make a line just for Target.  (If you know me, you know I'm being incredibly sarcastic.)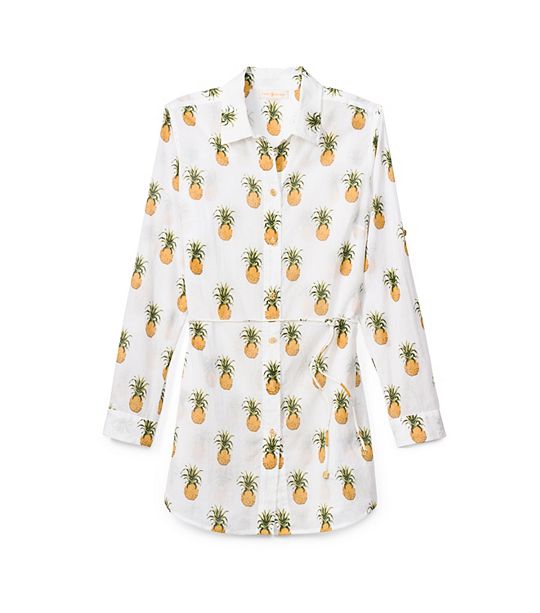 Favorite Lessons:  5 Things I Learned from Working in  at Test Kitchen.  My dream job.
Favorite Wake-Up:  Havarti Breakfast Biscuits with Jalapeno, Bacon and Arugula.   This is SO happening in my house.  Preferably with a mimosa on the side.
Favorite Indulge:  Crispy Avocado Fries with Melty Cheese Dip.  Avocados are so healthy, why not trash 'em up?
Favorite Travel:  Spain is slowing inching it's way up my list of "Travel the World" – especially after reading this article.  
Favorite Slice:  "Hot and Honey" Buffalo Chicken Pizza.  I know I've made pizza similar to this before but I just love pizza so much.
Favorite Flavors:  Sliders with Jalapeno Burger Sauce.  With homemade potato buns?  Stop it.
Favorite Fashion:  I'm kind of obsessing over this tank.
Favorite Sweet:  Banoffee Pie.  Just don't tell Big Guy it's vegan, gluten-free, and refined sugar-free.
Favorite Buzz:  Champagne Mojito.  Weekends are meant to be celebrated and mojitos are meant for warmer weather.
Cheers.